I love being a blogger. I love reading blogs too. :) I talk about how to enjoy a blog here.
Here's a list of my current favorites. These are ones I [almost] always read when I see them appear in my feed reader.
Places I find encouragement:
A Holy Experience
This is Ann Voskamp's, writer of
One Thousand Gifts
, blog. Her pictures are beautiful. Her words are pointed, challenging, but drenched in hope and encouragement.
Giving Up on Perfect
Mary is a very real and down to earth writer. She is easy to relate to and I always get a chuckle along with some encouragement from her words.
(in)courage
This is a site that a long list of amazing blogger/writer women contribute to. They always have great articles.
Sarah Mae
She is encouraging and super REAL...a great read for moms.
Deanna Brand
This is the blog to my awesome pastor's wife. She doesn't write often, but the truth she does write down is so uplifting. She is real. And she is real encouraging. :)
Annie Blogs
She is a great read for singles and young women... but I seriously enjoy her blog. I don't think I have ever not laughed while reading one of her posts... though do be warned, she is also the kind of writer that could bring one to tears too. She's talented!
Shaun Groves
Song writer/musician and Compassion Blogger. Sometimes this dude just says really profound things so simply it kind of grabs ya. Good writing.
Places I find inspiration:
A Beautiful Mess
These sisters are fresh and trendy but also kind of indie-retro-rock too. I love their pictures. I love their projects. I love their fashion suggestions. This blog always makes me happy.
Organizing Made Fun
Okay, so I don't always enjoy this blog if I am honest (I am so not an organizer) but I
need
this blog in my life. She has helpful tips and simple ways to organize.
551 East Furniture
This blog is from a gal who revamps old pieces of furniture and resells them. She's got a quirky sense of humor and some seriously great ideas for furniture redo's.
A Forest Feast
Healthy, Fresh, Easy Food and always with Beautiful pictures
Delia Creates
Delia's projects are easy, simple, and totally inspired... especially if you love to create for the little one's in your life. I love what delia creates :)
I Can Teach My Child
If you would like to be a better parent, check out this blog. Jenae's blog is full of easy activities you can do with your children.
Not Just a Housewife
Stacy is a hard-core DIY-er. She designs and constructs many of her own pieces that make me want to bust out the power tools. She has many other cool home projects that make me believe my home can be pretty and welcoming for very little money.
I'm a Lazy Mom
Some of the best tips I have ever come across for making life (especially life with kids) more easy. Easy recipes, time-savers, and tips. (Plus she's a pretty funny gal).
Places that propel this Blogger and Writer forward:
Allume
If you are a female, you love Jesus, and you are a writer, 3 words: Go. Here. Now. It's an awesome community of bloggers. Encouragement and a conference (that I want to go to SOOO badly... maybe next year)
Michael Hyatt
Former CEO of Thomas Nelson, and blogger with a massive amount of followers, this dude knows a lot! And a lot of stuff that I need to know.
Problogger
A credible site dedicated to making your blog better.
Blogging with Amy
This gal speaks plain English when it comes to html and other technical jargon that a blogger needs to know. She has great how-to videos too.
Rachelle Gardner
This gal is a Literary Agent who's been around the book world for a while. She knows her stuff and she is a great blog writer. Lots of good information on building your platform and getting published (and why writers should blog too).
I link up at:
Mondays: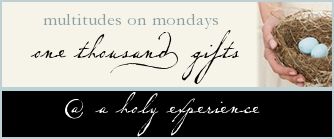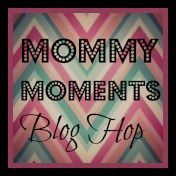 Tuesdays: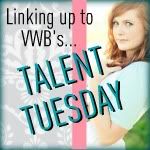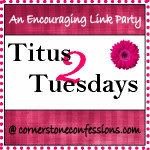 Wednesdays: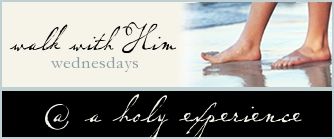 Whatever Wednesdays at littlewritermomma
Thursdays: